A safe and supportive space for neurodiverse adults to work and thrive
WHY
One of our trustees, whose former business provided work opportunities for those who were neurodiverse, found that given the right support these individuals proved to be valuable and able employees.  He was inspired by their progress to create a charity mentoring their first steps to employment. Atypical Work Space was born.
WHO
Our aim is to promote social inclusion by providing paid work experience opportunities for adults with an autistic spectrum disorder or neurodiverse condition, living in the St Albans area.
HOW
We have created a safe and supportive working and social environment where appropriate adjustments are made so neurodiverse team are able to develop their practical, social and life skills enabling them to lead more independent and productive lives.
Our neurodiverse team receives training in the repair of IT and computer equipment for reuse or resale in our eBay store along with anything else that we think we can sell, thereby creating work experience and employment opportunities. See how else you can help us support our wonderful beneficiaries here and the services we provide that might help you.  We pay the Living Wage.
Incidental to this, we are also able to recycle and reuse old IT, computer and other equipment which extends its useful life, thus conserving resources and preventing items from ending up in landfill.
The Office for National Statistics (ONS)  published new data from 2021 highlighting that just 29% of autistic adults are in any kind of employment.
Geraint Whitley
Geraint started a computer business in 1999 in St Albans and ran it successfully for 21 years. During this time he provided a safe working environment for school children to gain work experience, and for autistic adults to have part
time paid employment. When he sold the business he, along with the other trustees, decided to start a charity to continue providing paid work for the adults. Geraint is a Freeman of the Worshipful Company of Information Technologists
Livery and has received the Freedom of the City of London for his services to charity.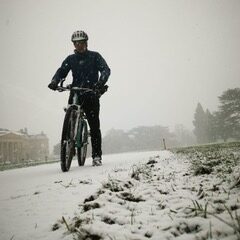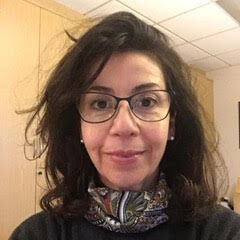 Patricia Rios
Patricia Rios is a Consultant Clinical Psychologist , Honorary Clinician at Great Ormond Street Hospital who was involved in the Family Genetic Study of Autism that developed the Gold Standard Instruments for the diagnosis
of ASD: The ADI-R - Autism Diagnostic Interview- and ADOS-2 - Autism Diagnostic Observation Schedule.  She both teaches and provides clinical supervision to clinicians working in the NHS: The Tavistock Clinic, Great
Ormond Street Hospital and the Maudsley Hospital.
Vanessa Pepper
As a mum of an adult who was diagnosed with Asperger's in his early 20s I have been acutely aware of the challenges those individuals face as they look to further their studies and/or enter the workforce. Having lived abroad for many
years, a return to the UK led to a serendipitous opportunity to become involved with Atypical Work Space which needed support (I was a solicitor) in putting it on a formal footing from what were very inspiring beginnings. I
am delighted to be involved in a charity that provides work and employment opportunities to a group that can be excluded from society and the work place, putting them on the path to leading more independent and productive lives.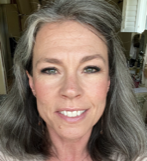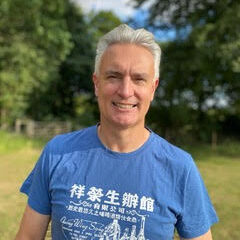 Michael Pepper
I am a lawyer who has worked for Reed Smith since 1990, mostly in Hong Kong (between 1998 and 2021). I specialise in company and commercial law. Much more importantly, I love rugby, football and good music. Coaching sport and
playing in a mid-life crisis rock band have provided me with great fun and some memorable opportunities and experiences. Atypical Work Space might not play games or gigs (yet!) but I'm delighted to be a trustee of a charity
that works towards encouraging neuro-diverse adults to develop their potential and an I.T. skill set of which I could only dream.
Mary Beazley
I am a grandmother in my 70's and have a wonderful grandson in his 20's who is autistic.  I have seen the struggles that he (and the family) have daily and am very proud of what he has achieved. As a result of this I have
made it a passion to learn as much as I can so that I can help and support him. I now feel that I am able to contribute in helping others develop their practical, social and life skills so that they can take an active part
in society.  I am delighted to be  able to be a trustee of this Charity.